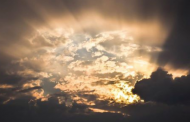 Insight from 40 Years on the Clinical Front Line
When patients contact me for treatment it is because they have imploded. This means that the internal explosion of repressed and recycling emotion has caused toxic behavioral and physical symptoms.
Upon initiation of treatment the question is did the patient have the initiative for facilitating their mental health or was treatment initiated by a parent or caregiver. This dynamic determines the architecture of treatment as the avoidance-dependence dynamic can be organically ingrained.
Once the individual is engaged in treatment the skills of introspection are taught within an age appropriate protocol. Insight is essential to the development of emotional agility. Many of my patients of all functioning levels; from sufferers of pervasive social avoidance and selective mutism to 7 figure earners with performance anxiety have said this is the hardest thing they have done in their lives. This is because detachment from thoughts and feelings as a defense mechanism (not to feel anxiety) is significantly at play.
Concurrent to introspection is interoception. This is the skill of internal physiological awareness. Making "friends" with adrenaline is the basis of the adrenaline control technique of The Berent Method. In order to make friends with it. You have to feel it. The bio-card is a useful tool for facilitating physiological awareness. It measures skin temperature which is based on vaso-dilation and vaso-constriction.
If there were a magic word in treatment it would be intention. This is the effort or energy of focus. This is by far the crucial variable in determining one's learning curve.
Integration is the objective of treatment. In order for true integration to occur the variables of FATE need to be "glued" together.
| | | |
| --- | --- | --- |
| F | = | Function (physiology) |
| A | = | Action (behavior) |
| T | = | Thinking (cognition) |
| E | = | Emotion |
A free clinical library with rare interviews with individuals and families who have achieved life-changing results with The Berent Method is available.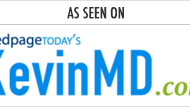 The mental health community must increase its clinical acumen regarding complex psycho-pathology consisting of the avoidant personality, social impotence, and related rage. School violence has taken on epidemic proportions since two disturbed adolescents masterminded Columbine and became role models for the mentally ill young men who drive the new culture of school shootings. Read More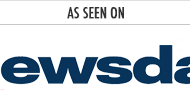 I've had patients who say they understand why other kids shoot up schools ["Threats spike at LI schools," News, April 2].
The mental health community must increase its clinical acumen regarding the complex psychopathology consisting of avoidant personality, social impotence and related rage if progress is going to be made to prevent school shootings… Read More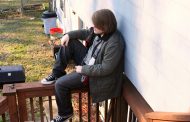 Reflections on School Violence: A Psycho-Dynamic Perspective
While the profile of the school shooter has evolved over the last couple of decades its worth considering behavioral patterns and psychodynamics which are significantly present in school shootings. This is imperative if the mental health professions are going to increase their clinical efficacy with this very at risk group!
The new culture of violence has taken on epidemic proportions after two adolescents masterminded Columbine. Instead of the shelter drills of the 50's the new normal now includes safety drills and security training for schools under siege.
The Columbine assassins have become role models for organized pseudo-military revenge for the socially damaged. The following hopefully can provide insight into this pathological scourge:
Shortly after Columbine a few of my young adult male patients with social anxiety said to me in various ways: "I understand why those kids shot up schools". I want to be very clear that these individuals did not have the DNA for such behavior but the reason they said what they did is important.
This reason is that these patients had experienced the painful experience of bullying and peer rejection; the emotional trauma of which, created unresolved anger and rage. My patients were communicating their understanding of revenge.
The Columbine assassins were also low on the social pecking order. They were members of a group of social outcasts called the Trenchcoat Mafia. This made them the target for peer rejection and bullying. The result was intense anger and rage which had been recycling in their psyche for a long time. This recycling rage typically creates an implosion in the form of anxiety and depressive symptoms; both mental and physical. Columbine was the paradox. It represented the epitome of explosion and the power of revenge!
Research into school shooter profile varies from articles claiming a "consistent profile" to "the profile of the school shooter differed from one another in numerous ways". However there is a very strong correlation between aggression and the socially damaged who extract their revenge on peer groups.
Examples include the Sandy Hook shooter who epitomizes a special needs- driven social disorder concurrent with sick parenting. The shooter at Virginia Tech displayed obvious concern with his anti-social behavior and selective mutism. The latest shooter at Marjory Stoneman Douglas High School personifies a socially and emotionally broken individual and broken system!
Despite educational campaigns that teach the positive power of introversion human beings are social animals. When individuals are handicapped with social skills, social anxiety and relationship development challenges the result often is a void of pleasure and happiness. The sufferer may or may not be conscious of this. The more this void of pleasure accrues the more potential there is for anger and rage, which when recycled in the human psyche creates a myriad of physical and mental symptoms. For example, listen to "Eric" who was bullied as a child and hear the energy of rage.
The brilliant work of the late John Sarno, M.D. provides profound insight into the clinical realities of anger and rage. His thesis is that repressed anger and rage is so powerful it inhibits the flow of oxygen into the bloodstream. This creates a condition known as Tension Myositis Syndrome, which in essence, is the etiology for physical symptoms not caused by biological organicity. While the mainstream medical community questions this thesis, I have discovered in my own clinical work, with thousands of social anxiety sufferers that Sarno's clinical treatment architecture has proven to be extremely productive. Every one of my social anxiety patients has experienced this repressed rage. Bringing it to a conscious level and teaching channeling strategies has been a primary dynamic for clinical success.
The school shooter has channeled accrued rage from social impotence into explosive aggression!
To further complicate things; while it's the medias 'responsibility to report the news, focusing so much attention on the criminals reinforces the narcissistic pathology of the shooter. They know they will become infamous for their evil. Their revenge gives them the power they never had. Many are driven by the compulsion to score the most kills. The individual with the most kills becomes the winner; just like in many video games which often becomes a compulsion, and core activity, in the alternate universe in which many socially challenged individuals exist.
It appears that pathology homeostasis has been achieved with school shootings given the intensity of societal forces working against one another! These forces include the void of mental health background checks, the superabundance of assault weapons, and the lack of clinical acumen by the mental health community regarding the socially impotent and rage.
As society searches for answers to this epidemic, I humbly suggest that the mental health profession increase its clinical acumen regarding rage and the socially impotent, as well as, increase awareness about the implications of the elusive avoidant personality!
A free clinical library with rare interviews with individuals and families who have achieved life-changing results with The Berent Method is available.
Jonathan Berent, L.C.S.W., A.C.S.W., has pioneered psychotherapy for social anxiety and has worked with thousands of individuals since 1978. His website www.socialanxiety.com has had over three million visitors.
It's a secret shame, a "personal failure" C-suite executives seldom acknowledge: performance anxiety so crippling that they fantasize about an escape—changing careers, getting into an accide... Read more
Three Crucial Points for the Treatment of Adult Selective Mutism An estimated 1 in 700 children have selective mutism (speaking phobia), but adult numbers are unknown, and treatment options... Read more
Having worked with over 10,ooo individuals of all ages with social and performance anxiety since 1978, the most common statements I've heard have been "I don't have anything to say" and "I d... Read more