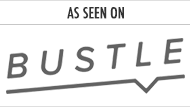 By Kyli Rodriguez-Cayro
Panic attacks can throw you for a loop (quite literally — they can make you dizzy), especially if you feel one coming on at school, at work, on a date — basically, somewhere you'd rather not have one. Sometimes, it may feel unavoidable, but here's the good news: There are techniques and skills you can use to stop a panic or anxiety attack in its tracks, according to mental health experts… Read More
Jonathan Berent, L.C.S.W., author of "Beyond Shyness" (Simon & Schuster) and "Work Makes Me Nervous" (Wiley) has identified technology addiction as the gateway to an alternate reality for individuals of all ages afflicted with social anxiety and avoidant personality.
Berent explains "the fact that texting has replaced talking as the most common form of communication characterizes a societal shutdown of the neural pathways required for verbal communication specifically, and social skills in general. Society's massive and rapidly developing technology dependence is enabling a dramatic increase in selective mutism, which is a variation of obsessive compulsive disorder and a speaking phobia. Using technology to communicate rather than talking has become a way of life for many".
Current statistics put selective mutism as occurring in 7 out of 1000 children. Berent adds "I have seen countless adolescents and adults with this disorder. In fact many of my patients with public speaking anxiety, which is the world's number one phobia, identify selective mutism as the driving force of their performance anxiety. The most common phrase that I have heard from thousands of patients in forty years of practice is "I have nothing to say" or "I don't know what to say"."
Individuals with social anxiety are the most at risk for phone addiction because of their tendency to avoid direct human interaction. The degree of interactive avoidance is an important diagnostic for measuring the degree of the overall anxiety problem. Over-dependence on technology sustains avoidance. Social anxiety is currently the most common anxiety disorder. It is driven by performance dynamics. Given society's relentless pursuit for productivity and its technology dependence, social anxiety disorder has already reached epidemic proportions.
For insight into the connection between avoidance and technology consider the following case examples which are very common.
"Rob" age 26 lives at home with his parents. He left college after a few days because of social anxiety.  While he has had a few jobs he has been unemployed most of the time. He stays up most of the night and sleeps most of the day. He has not had a "girlfriend" since junior high school. He does not have a social life. He spends over 70 hours per week gaming online. One of his biggest fears is having a conversation with someone outside of his family. He has no initiative for his mental health. He has no ambition. All he cares about is his online world or alternative universe!
---
"Janice" age 15 experienced a panic attack when her parents took away her I-Phone. Her FMO (fear of missing out) turned into a compulsion to always be on her phone at the expenses of her school work and other responsibilities. Not having her phone, on which most of her social life was based, caused her to be depressed.
---
Al, age 40, was human resources professional. For months he never verbally participated in his weekly staff meeting because he believed he had nothing to offer. He was eventually fired. In social situations his anxiety was so high that he often made believe he was talking on his phone to avoid conversion.
Jonathan Berent, L.C.S.W., A.C.S.W., has pioneered psychotherapy for social anxiety and has worked with thousands of individuals since 1978. His website www.socialanxiety.com has had over three million visitors.
"Just the Way I Am": Denial Is the Enemy of Social Anxiety Sufferers
Confessions of an "Avoidance Addict"
By Amy Lemley
No one would ever call me shy. In fact, I am "the extrovert's extrovert," an attention-seeker, a ham. I love public speaking, being interviewed on television and radio, and having my picture taken. I talk to strangers. A lot.
Yet through it all, I have suffered from extreme social anxiety. And I'm not alone. An estimated 37 million people suffer from it in the United States alone. You know some of us, though we are so adept at covering up our fears that you might never suspect.
We are crippled at times by symptoms such as obsessive worry, a racing pulse, clammy hands, and blushing and sweating to such an extent that we'd rather be alone than suffer—no matter what the cost. We may sacrifice relationships. We may sabotage our own careers. We may self-medicate with alcohol and drugs.
However we respond, we do so under a veil of denial wrapped so tightly around us that we cannot move. We don't know what is wrong. We don't know there's a name for it. Our secret is so shameful, our self-hatred so deep, and our belief in our power to change is so diminished that we feel hopeless and unworthy.
"It's just the way I am…"
Many social anxiety sufferers are labeled "introverts" or consider themselves to be "just shy." In their view, this is just how they are, an indelible part of their personality. But according to the Andrew Kukes Foundation for Social Anxiety, which reports that one in eight people suffers from social anxiety, a limited awareness of exactly what social anxiety is and how to detect and treat it sentences some people to a life of "less than"—less than happy, less than comfortable, less than successful. (more…)