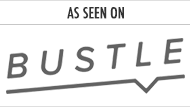 By Kyli Rodriguez-Cayro
Panic attacks can throw you for a loop (quite literally — they can make you dizzy), especially if you feel one coming on at school, at work, on a date — basically, somewhere you'd rather not have one. Sometimes, it may feel unavoidable, but here's the good news: There are techniques and skills you can use to stop a panic or anxiety attack in its tracks, according to mental health experts… Read More
Jonathan Berent, L.C.S.W., author of "Beyond Shyness" (Simon & Schuster) and "Work Makes Me Nervous" (Wiley) has identified technology addiction as the gateway to an alternate reality for individuals of all ages afflicted with social anxiety and avoidant personality.
Berent explains "the fact that texting has replaced talking as the most common form of communication characterizes a societal shutdown of the neural pathways required for verbal communication specifically, and social skills in general. Society's massive and rapidly developing technology dependence is enabling a dramatic increase in selective mutism, which is a variation of obsessive compulsive disorder and a speaking phobia. Using technology to communicate rather than talking has become a way of life for many".
Current statistics put selective mutism as occurring in 7 out of 1000 children. Berent adds "I have seen countless adolescents and adults with this disorder. In fact many of my patients with public speaking anxiety, which is the world's number one phobia, identify selective mutism as the driving force of their performance anxiety. The most common phrase that I have heard from thousands of patients in forty years of practice is "I have nothing to say" or "I don't know what to say"."
Individuals with social anxiety are the most at risk for phone addiction because of their tendency to avoid direct human interaction. The degree of interactive avoidance is an important diagnostic for measuring the degree of the overall anxiety problem. Over-dependence on technology sustains avoidance. Social anxiety is currently the most common anxiety disorder. It is driven by performance dynamics. Given society's relentless pursuit for productivity and its technology dependence, social anxiety disorder has already reached epidemic proportions.
For insight into the connection between avoidance and technology consider the following case examples which are very common.
"Rob" age 26 lives at home with his parents. He left college after a few days because of social anxiety.  While he has had a few jobs he has been unemployed most of the time. He stays up most of the night and sleeps most of the day. He has not had a "girlfriend" since junior high school. He does not have a social life. He spends over 70 hours per week gaming online. One of his biggest fears is having a conversation with someone outside of his family. He has no initiative for his mental health. He has no ambition. All he cares about is his online world or alternative universe!
---
"Janice" age 15 experienced a panic attack when her parents took away her I-Phone. Her FMO (fear of missing out) turned into a compulsion to always be on her phone at the expenses of her school work and other responsibilities. Not having her phone, on which most of her social life was based, caused her to be depressed.
---
Al, age 40, was human resources professional. For months he never verbally participated in his weekly staff meeting because he believed he had nothing to offer. He was eventually fired. In social situations his anxiety was so high that he often made believe he was talking on his phone to avoid conversion.
Jonathan Berent, L.C.S.W., A.C.S.W., has pioneered psychotherapy for social anxiety and has worked with thousands of individuals since 1978. His website www.socialanxiety.com has had over three million visitors.
  The Physiology of Performance:  A Critical Dynamic for Social Anxiety Control Most people's adrenaline flow increases before a "performance"—which can be anything from a conversation to a... Read more

GREAT NECK, NEW YORK, March 2017 A pioneering psychotherapist identifies emotional agility as the key to resolving social anxiety disorder, saying behavioral treatment methodologies triviali... Read more
Rob went to college for a week until his social anxiety got the best of him and he retreated home. At age 26 he worked sporadic jobs with no continuity, socialized occasionally with one friend, and spent most of his awake time playing computer games.
Jadine, age 20, like Rob, dropped out of art school after a short stint and retreated to her room where for two years she rarely communicated with her mom because of her selective mutism. She spent her days with various pursuits online. She had an online "boyfriend". She had no friends with whom she socialized in person. She stayed up all night and slept for most of the day.
Mike at age 20 was school phobic since elementary school. He had no friends since age 7. He did not work. The only activities that were meaningful for him were video games and college football.
So; if you are a parent of an individual with similar profiles do you say to yourself "my child will grow out of the problem" or I'll take him or her to a therapist to fix the situation?
Let me help you here. I can assure you that when the child reaches their 20's there is no way simply growing out of the problem will happen. In fact; believing it could is either a cognitive distortion or delusion. And if you think taking your dependent to any therapist (if they will go) is a viable answer please consider the following content.
After thirty eight years of clinical experience with thousands of social anxiety patients of all ages I can say, with the utmost of integrity, that one of the primary reasons the mental health community has remained helpless in its attempt to provide productive treatment for social anxiety is the confusion regarding avoidance and dependence. In clinical terms I am addressing DSM V 301.82 Avoidant Personality Disorder and DSMV 301.60 Dependent Personality Disorder.
This training presentation provides clarity regarding
a pervasive and grossly misunderstood anxiety disorder.
Watch Now
 This technical paper explains how perfectionism is the core dynamic which causes, and drives, social and performance anxiety in thousands of cases.
During my career which has spanned thirty eight years, during which I have provided clinical services to literally thousands of patients of all ages with social anxiety, I have discovered that the biggest source of confusion for sufferers is understanding how ingrained the problem becomes. Adding to this confusion are marketing efforts and promises from the behavioral therapies; especially cognitive behavioral therapy, which states it is the "golden standard for treatment" for social anxiety. This statement is based on a gross over-simplification of the problem! The clinical reality is that a treatment architecture which basically dismisses the importance of the emotion-physiology; relying only on cognition and behavior, will reach the point of diminishing returns for most social anxiety patients. The following article offers insight.
<div align="center">
<h3><strong><a href="http://psychcentral.com/lib/toward-an-understanding-of-reservoir-implications-in-the-treatment-of-social-anxiety/?all=1″ target="_blank">Click Here to Read Article</a></strong></h3>
</div>
"Just the Way I Am": Denial Is the Enemy of Social Anxiety Sufferers
Confessions of an "Avoidance Addict"
By Amy Lemley
No one would ever call me shy. In fact, I am "the extrovert's extrovert," an attention-seeker, a ham. I love public speaking, being interviewed on television and radio, and having my picture taken. I talk to strangers. A lot.
Yet through it all, I have suffered from extreme social anxiety. And I'm not alone. An estimated 37 million people suffer from it in the United States alone. You know some of us, though we are so adept at covering up our fears that you might never suspect.
We are crippled at times by symptoms such as obsessive worry, a racing pulse, clammy hands, and blushing and sweating to such an extent that we'd rather be alone than suffer—no matter what the cost. We may sacrifice relationships. We may sabotage our own careers. We may self-medicate with alcohol and drugs.
However we respond, we do so under a veil of denial wrapped so tightly around us that we cannot move. We don't know what is wrong. We don't know there's a name for it. Our secret is so shameful, our self-hatred so deep, and our belief in our power to change is so diminished that we feel hopeless and unworthy.
"It's just the way I am…"
Many social anxiety sufferers are labeled "introverts" or consider themselves to be "just shy." In their view, this is just how they are, an indelible part of their personality. But according to the Andrew Kukes Foundation for Social Anxiety, which reports that one in eight people suffers from social anxiety, a limited awareness of exactly what social anxiety is and how to detect and treat it sentences some people to a life of "less than"—less than happy, less than comfortable, less than successful. (more…)
At age 56, I have been exercising for most of my life; primarily a healthy obsession with aerobic activity. I recently hired a trainer. I told him that my objective was to be able to play basketball a couple of times a week without back and knee pain. Three months later, after a regimen of cross training including Pilates and weight training, it appears that I have met my objective. Believe me; my workouts, where I invested in using different muscles with the trainer were hard and they paid off!
Using the metaphor that the brain is a muscle, consider a similar dynamic to help your dependent (or yourself) with selective mutism. The diagnosis for SM is very simple. If you know that your child-dependent does speak, but does not to specific people, or in specific venues, SM is present. SM is social phobia. It can be considered an "addiction to the avoidance of speaking" or a speaking phobia. The mutism is the tip of the iceberg. (It was not the tip of the iceberg that sank The Titanic; it was the ice underneath the water). The underlying dynamics of SM include a complex integration of attitude, cognition, behavior, emotion, and physiology. It is important to identify other diagnostic issues including possible "processing" and/or medical challenges.
As parents you have a tremendous opportunity to help your child the earlier that you are aware of the problem. If you are an adult with SA or SM reading this you probably have the initiative needed to employ "cross training".  The average age of my patients since 1978 has been 27. This fact has been the direct result of a common belief that the "shy" or socially anxious child will simply grow out of the problem. You can read plenty of stories of adults with SA in my book "Beyond Shyness". Avoidance and dependence can be the basis for specific personality disorders.
Back to my training for a moment; I received as a gift of a really neat athletic watch which I often use during my workouts. Recently when the time changed to "day light savings", for the life of me, I did not want to spend 15 minutes going though the manual to figure out how to make the change. I could have, but I did not want to experience the discomfort of concentrating. When my step-son visited he did it in 10 seconds. This help was not "enabling" as I do have my life in order.
It is imperative for effective cross training that you understand the concept of "enabling". It means any behavior by care-givers that inhibits the growth or potential of the child-dependent (of any age).
"Cross training" means learning how not to enable the problem. It means doing things differently; using different muscles to build potential and develop skills. A well known SM expert told the family of a 6 year old, "tell her she does not have to talk". This "paradoxical" strategy was effective in reducing the stress temporarily. The problem was at age 8 the child was still investing in the concept of "you don't have to talk" and the parents had no idea of what to do.. The "expert" left out the non-enabling part of the therapeutic strategy. Long term productivity was not achieved. The family came to me two years after seeing the "expert".
"Enabling" promotes primitive brain functioning even though many SM children (and adults) are very intelligent. It creates an illusion-delusion for the dependent; meaning that child is learning the world will adjust to them instead of they have to learn how to adjust to the world. Non-enabling which is "cross training" will empower the potential of your dependent. "Cross training" must be done methodically! It creates stress for both caregivers and child. It is imperative to learn how to channel this stress into positive energy.
For readers who believe that your child only has the problem in school because he or she is "normal" at home, consider that SM is a form of "performance anxiety" manifested primarily in pressure or challenge venues such as school. "Cross training" is needed by school personnel also. This can only be implemented productively after parents learn their strategy. If not, fragmentation and distress will result. If teachers are not taught therapeutic strategies at the beginning of school it is very easy to lose the year to "enabling" in the academic environment.