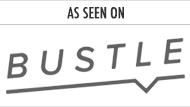 By Kyli Rodriguez-Cayro
Panic attacks can throw you for a loop (quite literally — they can make you dizzy), especially if you feel one coming on at school, at work, on a date — basically, somewhere you'd rather not have one. Sometimes, it may feel unavoidable, but here's the good news: There are techniques and skills you can use to stop a panic or anxiety attack in its tracks, according to mental health experts… Read More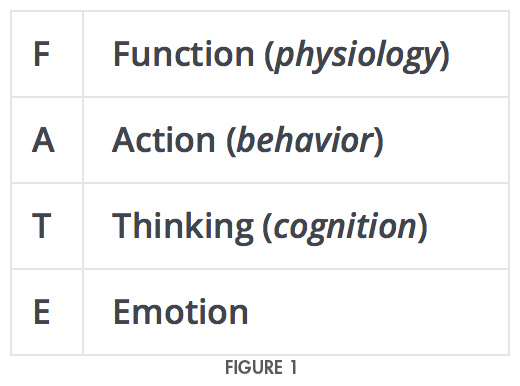 The following are the primary dynamics that are needed to resolve public speaking anxiety.  In treatment technique is combined with "core" work. The domains of physiology, behavior, thinking, and emotion are integrated into therapy. Think of F.A.T.E. (See Figure 1).
---
Understanding the "physiology of performance".
Learning the adrenaline control methodology based on the paradoxical concept of adrenaline acceptance.
Learning, analytically speaking, how the negative association to the adrenaline-driven visceral response was learned.
Understanding the hyper-vigilance-avoidance syndrome.
Resolving the emotions of embarrassment, humiliation, and shame.
Resolving anger and rage, which exists in non -conscious domains.
Making a "bridge" between the intellectual and emotional minds.
Understanding the "nurturing deficit" and developing self-nurturing strategies.
Creating a behavioral methodology.
Tools for reinforcing success.
When Perfectionism Drives Public Speaking Anxiety Disorder
"Al", a trainer in the banking industry, often facilitated group training with 100s of individuals at a time. Bill was a high tier military professional and security consultant. Kate was a top lawyer in an international media conglomerate. Tom was a sr. vice president in an international construction company. Robert was head of sales for a major network. Carol was a top manager for high net worth investors.
The real names of these patients are not being used. These individuals have all achieved substantially high levels of success in their respective fields. All of these individuals experienced fear of public speaking which became an anxiety disorder.
All of these individuals were frequently engaged in group presentations. In fact, many were quite accomplished at public speaking. Here are the clinical issues they had in common:
The fear of panic and anxiety during a presentation became obsessive. "Obsessive" worry is the critical concept here.
The anxiety, embarrassment, and shame of being noticeably nervous and losing control caused avoidance of challenging public speaking scenarios.
Perfectionist characteristics became toxic due to an overly developed internal "critical script".
An emotional nurturing deficit was present due to unresolved emotionality stemming from past events/issues (although this content was not necessarily understood at conscious levels).
All were skilled in detachment-disconnecting from thoughts and emotion as a "defense mechanism".
They all learned to master the psycho-physiology of performance via The Berent Treatment Method.
Here's an important tip for anyone considering entering treatment for social anxiety: A tremendous cliché related to treatment is the over-used reference to cognitive behavioral therapy. Cognition is thinking. Obviously this is very important. So is behavior. However; if emotions and physiology are not integrated into therapy, the process will reach the point of diminishing returns very quickly.
In addition; while there are numerous manifestations of social anxiety including fear of public speaking, selective mutism, performance anxiety, school phobia, intimacy phobia, blushing and sweating, image sickness, there are two types of people who have the problem. The two types are individuals with "initiative" and individuals without "initiative".   When the primary focus is a young child, adolescent, or young adult without initiative individual therapy will, in most cases, be non-productive without integrating the primary "enablers" into the therapy process. Remember; avoidance is an addiction and compulsion. This requires a high level of experience and skills on the part of the practitioner.
For more insight into the addiction to avoidance and how to resolve the anxiety driven avoidant personality disorder, read about my co-writer's experience and learn how she healed in "Work Makes Me Nervous". There appears to be no other book in the world with similar content.
In addition it is imperative for the therapist to understand the personality type, within which, the social anxiety is embedded. The primary types are avoidant, dependent, obsessive, and narcissistic.
A 42 year old client; a successful professional in corporate marketing, described "success" as "money and power". A 16 old female patient defined it as "a Mercedez". I define "success" as "being in a good mood".
There are many, many variables that determine mood. For some it is "power and money". For many it's having enough money. For others it is the image of driving the "right" car. Issues like exercise and nutrition have a profound impact on mood. Quality relationships are important to many; as is intimacy; both emotional and physical. The ability to access fun, pleasure, and joy will go along way in creating a good mood. "Performance" dynamics in career, educational, and social systems will determine mood issues. For a select group, accessing creative energy is an important mood determinant. I could go on and on, but I want to make a few crucial points!
One dynamic that is sure to inhibit a good mood is social anxiety!
"Why?", you might ask. Because social and performance anxiety keep a person from being in motion; from going after proactively what will create happiness in life; relationships, money, power, skill enhancement! If a person is not able to be proactive there is a tendency to feel not in control; this can suck the life out of a good mood!
I have worked with countless clients who are very successful in terms of money and image, but whose moods have been terribly compromised by public speaking anxiety, fear of being noticeably nervous, and obsessive perfectionism pathology. 
Many people who suffer from these conditions believe that their condition is not resolvable, or that going for "help" is only for the mentally ill. (more…)
A fascinating dynamic is the reality that there are so many intelligent, highly achieving, successful adults who strive for perfection so obsessively that they have serious problems with the... Read more