Ask Jonathan
14 year old twin
Asked By: Anonymous Views: 1,601 times
Please help, my name is Kate and I am a 14 year old with a twin sister. We have both been shy since kindergarten where we were diagnosed with selective mutism. In elementary school, although we were shy, we had a couple of close friends and I was happy. But when we got to middle school, I guess all the new people shocked me and we became even more introverted and our few friends ditched us because we were holding them back. I've been doing your audio program with my sister and mother, but I don't understand how to just start making progress. Everybody knows us as "those two weird girls who never talk" and I want to change that but I just don't know how.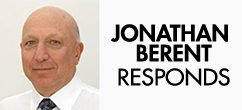 You have expressed yourself quite well. Improving your verbal-communication skills requires a learning curve characterized by taking risks. Often kids (of all ages) think that they don't stand out when they do not talk or when they whisper. Objectively speaking, the opposite is the case. The more this behavior is sustained the more the anxiety or compulsion to not be verbal gets worse. Does it not make sense that "if you think the person may not hear you" the healthy thing to do is to try to talk louder. You need to clarify how much of the difficulty with talking and talking louder is emotional and how much may be physical. For example, are you really trying to speak but the words get stuck in your chest or throat? Usually both dynamics are at play.Ask yourself the question how hard you are trying. Your objective is to learn to be comfortable being uncomfortable. In other words you need to put a positive interpretation on your discomfort-anxiety. For example, when you experience it (discomfort) think "this is good: I'm improving my skills and self esteem". When you make little improvements it's important to acknowledge your progress. This is called "self-nurturing". At the same time it is important that your "enablers" are empowering you into the scenarios where you need to take the risks. You may want to listen to the interview "Teen Selective Mutism" on our Clinical Interviews page. Please get back to me with how you are doing and what you think about this content.
The following is part of a collection of questions and sharing by our readership community about a wide variety of aspects of social anxiety. Dive in and receive practical insights and advice. If you have a question that is not included you can contact Jonathan at jberent@socialanxiety.com.
Relating to these Area of Concerns