Ask Jonathan
A girl with Selective Mutism
Asked By: Anonymous Views: 1,506 times
My daughter is alomst 6 years old and she's suffering from SM.  We got her evaluated by several experts and she still silent in public places, including school, after school activities and more.  At home she speaks fine with mother, father and 2 younger brothers 2 languages. What can we do as parents to aleviate her FEAR of speaking? When will she talk?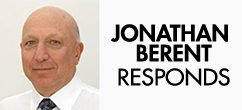 Speaking normally at home is a very typical part of the profile. The following synopsis of advice is based on my treating hundreds of families with SM children.
It is imperative that you understand SM as a variation of Obsessive Compulsive Disorder. It is not a "speaking" problem.
Parents must be clear on how they differ with parenting technique and philosophy and become a functional team.
You must make a list of the multi-dimensional ways your daughter is over-dependent on you.
You need to then develop a methodolgy (based on this list) by which you (one step at a time with support) start empowering vs "enabling" the "addiction to avoidance of speaking (and other resistant scenarios).
As you implement the non-enabling strategy you need to help your daughter identify (attach to) feelings and thoughts. This is not easy but profoundly important.
You need to learn to set limits re: possible temper tantrums and related behaviors.
There is more, but you should spend some time studying the content caerefully at www.socialanxiety.com. Listen to the free seminar. Listen to the SM interviews. Identify self- help or treatment options.
The following is part of a collection of questions and sharing by our readership community about a wide variety of aspects of social anxiety. Dive in and receive practical insights and advice. If you have a question that is not included you can contact Jonathan at jberent@socialanxiety.com.
Relating to these Area of Concerns