Ask Jonathan
About Social Anxiety Disorder
Asked By: Anonymous Views: 1,307 times
When my daughter walks into a place where its people she no or people she dont she freezes up she gets very nervous and sometimes cry telling me shes very upset because the people are looking at her  and proceeds to find a way to just get in a corner by herself not looking at anyone its like shes in her own world and she cant see anyone else.  Could someone please help me to understand what does this mean or what should i do in these cases?  Is this a sign of social anxiety disorder?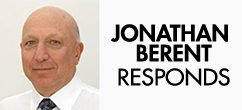 Your daughter is experiencing substantial social anxiety. The behavior that you are observing is nervous system overload, which is a combination of emotional, physiological, and cognitive dynamics. She is demonstrating obsessive worry and a compulsion to hide or avoid. The fact that she is crying in these scenarios demonstrates substantial emotional discomfort and pain. Fear of being the focus of attention is often the core issue of social anxiety and social phobia. It is very important that your daughter learn to identify the emotions and thoughts associated with the emotions and her behavior asap as this condition will worsen with time. "Looking like she is in her own world" is a sign of extreme detachment or dissociation.
The following is part of a collection of questions and sharing by our readership community about a wide variety of aspects of social anxiety. Dive in and receive practical insights and advice. If you have a question that is not included you can contact Jonathan at jberent@socialanxiety.com.
Relating to these Area of Concerns