Ask Jonathan
Are there any techniques to help alleviate Perfectionism?
Asked By: Anonymous Views: 1,312 times
I was wondering if anything is written on the topic of perfectionism, on how to "alleviate" it? And while sometimes perfectionism is helpful and productive, many time it's hindering and hard to live with. Our entire family is a perfectionist, to some extent.  We've noticed it with our daughter (who is 6 now) as early as the 2, and it doesn't seem to go away, it just translates to different areas of lives. For example, she loves to write, but she often has tantrums when she is writing a card or something and her letters are not as  perfect as she thinks they should be (or, rather, the tantrums really starts when I say something like:  oh, it looks ok, no one will notice this little extra line or something) Both me and my husband have it as well.  It is not debilitating, it doesn't interfere with normal day-to-day living, however, it does make certain things more complicated. In adition, I work with special kids, and I see it there a lot as well.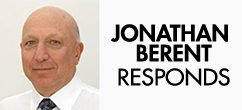 It's wonderful to be involved in the pursuit of peak performance. It's absurd to be paralyzed by fear of not being perfect. The "tantrums" you describe with your daughter are very typical of child OCD. The "technique" is to accept the thoughts without defaulting into compulsive behavior, the purpose of which, is to get rid of the uncomfortable feelings. This process can create an endless loop to nowhere.The deeper work requires re-structuring one's thinking concurrent with emotional management. I do suggest you go to www.akfsa.org and get "Social Anxiety: The Untold Story" . This is a 10 hr. plus training film for professionals, as well as the general public. This film was produced by The Andrew Kukes Foundation for Social Anxiety. Andrew, a straight A student, committed suicide due to his toxic perfectionism.
The following is part of a collection of questions and sharing by our readership community about a wide variety of aspects of social anxiety. Dive in and receive practical insights and advice. If you have a question that is not included you can contact Jonathan at jberent@socialanxiety.com.
Relating to these Area of Concerns