Ask Jonathan
13 year old girl with Selective Mutism needs help with school
Asked By: Anonymous Views: 1,210 times
My daughter is 13.  She has been on an IEP for awhile now, last year she barely passed the 7th grade and the teachers thought the IEP was no longer really working for her.  She had a bit of a schedule change and that made her regress towards the end of last year.  There was talk about having her switched to another school, one that would give her more of the one on one care she would "need".  My husband and I decided that would probably make her anxiety worse, so she is back in her regular public school classroom.  She is now in 8th grade, and we have a clean slate so to speak for her new school year.  She was seen by a school psychologist, but was not seen by anyone outside of the school.   The psychologist said in his report that he does NOT feel she has selective mutism.  I feel that she does.  She barely talks in school, but at home she talks up a storm.  So, should I get her seen by someone outside of the school so that she can be seen as someone with a disability in the school's eyes?  What can I do to help the school see that she has SM and also what can we do to help her this school year?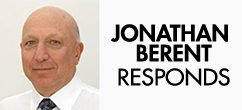 The more that parents can develop a solid understanding of selective mutism, as well as, their role in the healing process, the more potential there is to engineer a productive "gameplan". Many a school psychologist and "outside therapist" lack a functional understanding of this insidious problem which has layers to it (OCD, social anxiety, avoidance, detachment, over-dependence, challenged self-esteem, etc.). At age 13, when the patterns of selective mutism are present, you are also challenged with an evolving developmental disability as many aspects of maturation are being impacted. In addition, parents need to be prepared for ongoing advocacy within the school as the concept of "accomodation" can be quite complex. In other words, a strategy that may accomodate academic functioning may inhibit mental health development (empowering vs. enabling). The following may be helpful to you:
The free Selective Mutism seminar (with professional baseball player) at socialanxiety.com.
The interviews at website (especially teen with selective mutism).
The audio CDs (seminar and self-help).
The book "Beyond Shyness" as it will, among other things, help you with a broader understanding of diagnostics.
The following is part of a collection of questions and sharing by our readership community about a wide variety of aspects of social anxiety. Dive in and receive practical insights and advice. If you have a question that is not included you can contact Jonathan at jberent@socialanxiety.com.
Relating to these Area of Concerns