Ask Jonathan
Could a childhood reaction set the stage for Social Anxiety?
Asked By: Anonymous Views: 1,488 times
As a child (5 years old) I was laughed at for something I said or did. I reacted with a fearful or anxiety response vs. laugh along response. I didn't understand what happened and no one explained it to me. So, I continued to react with fear and anxiety toward similar situations because I did not know any better and I believe I have autonomic (emotional) hypersensitivity. In my upbringing I was taught to not show emotions. I've suppressed my emotions for a long time. Could a reaction like that snowball and set the stage for what I now perceive as social anxiety?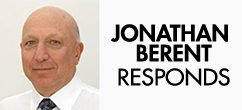 Yes; a reaction like that could "snowball" as you learned to asociate the emotions of embarassment and humiliation with the autonomic (nervous system) response and overall visceral discomfort. In addition supressing emotions leads to an "implosion" of sorts where you have not learned to "nurture" yourself with healthy emotional expression.What happens where there is too much energy running though a combustion engine? The answer is a "backfire". The same with a human body.
The following is part of a collection of questions and sharing by our readership community about a wide variety of aspects of social anxiety. Dive in and receive practical insights and advice. If you have a question that is not included you can contact Jonathan at jberent@socialanxiety.com.
Relating to these Area of Concerns