Ask Jonathan
Emotional work and physiology of anxiety for social anxiety.
Asked By: Anonymous Views: 1,589 times
Could you please explain more what this following 3 lines really means in simple language? "This said, any treatment for social anxiety that does not integrate core emotional work with an understanding of the physiology of anxiety (in addition to cognition and behavior) will reach the point of diminishing returns."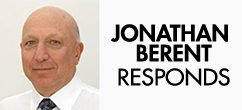 Good question. "Core work" involves the process of understanding how the emotions of embarrassment, shame, and humiliation were learned and developing a strategy to resolve this. Core work teaches how hyper-vigilance and a negative association to adrenaline were learned. This process evolves into a methodology, the objective of which is to channel the adrenaline into positive energy. Most importantly; core work teaches the individual how anger exists at a non-conscious or mid-conscious level. This process is profoundly important as the non-conscious dynamic of anger results in repression of the emotion, which turns into recycling of the energy. It is the recycling which drives the obsessive worry and anxiety. The Berent Method has integrated the work of Dr. John Sarno into its architecture. One of the tools that The Berent Method uses is "mind state" training, which is based on the psychology of transactional analysis. For information on this go to the "performance anxiety" page of this website and study the "Before" and "After" ego-graphs.
The following is part of a collection of questions and sharing by our readership community about a wide variety of aspects of social anxiety. Dive in and receive practical insights and advice. If you have a question that is not included you can contact Jonathan at jberent@socialanxiety.com.
Relating to these Area of Concerns