Ask Jonathan
Fear of not being able to sleep
Asked By: Anonymous Views: 1,960 times
I have severe social anxiety, I avoid many social gatherings and even avoid making phone calls. I have such bad anxiety that I literally have gotten so worked up that I can't sleep and I now am fearful that I won't go to sleep. I am now taking Remeron to calm down and be able to sleep. Now I feel spacey and am hungry all the time. I can't focus at work and make more mistakes, which makes me more anxious. I don't want to take medication, but I can't get off. I have been trying for 3 yrs now, help! I feel like my life is just passing me by. I have started reading your book Beyond Shyness.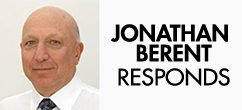 Thank you for sharing. Remeron is an effective medication (for many) for sleep challenges. Like most pharmaceuticals, there are side effects. Think of the medication as a tool to faciltate your doing the "core" work. It's a good bet that in your pre-conscious and unconscious domains (as well as your conscious, which you are probably not dealing with effectively) are uncomfortable and disturbing content, which over-activates nervous system activity. This over-activity manifests with sleeping problems, as well as anxiety and stress related physical symptoms.
The following is part of a collection of questions and sharing by our readership community about a wide variety of aspects of social anxiety. Dive in and receive practical insights and advice. If you have a question that is not included you can contact Jonathan at jberent@socialanxiety.com.
Relating to these Area of Concerns