Ask Jonathan
Is there a place in my area where we can get the type of help you are promoting?
Asked By: Anonymous Views: 1,416 times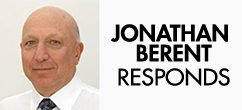 The following is part of a collection of questions and sharing by our readership community about a wide variety of aspects of social anxiety. Dive in and receive practical insights and advice. If you have a question that is not included you can contact Jonathan at jberent@socialanxiety.com.
Relating to these Area of Concerns