Ask Jonathan
Life is passing me by due to social and performance anxiety. Can you help?
Asked By: Anonymous Views: 2,348 times
I am a 45 yr old woman who has been struggling from social and public speaking anxiety for over 15 yrs.  I have passed up many opportunities to better myself and have a career because there was always a point in these missed opportunities to have to stand up in front of a class and speak. Or to give a presentation... I couldn't even think of trying because I already new the outcome. Because it's happened before in less demanding situations. This feeling suddenly takes over me... I feel light headed, I can't think straight, my face gets hot, my body get numb and kind of feels like it's vibrating, words will not leave my mouth and if they do they are extremely shakey. I also feel sick to my stomach. And when it's all over with I feel like I could pass right out!  Can you help me?  I don't want to live like this anymore.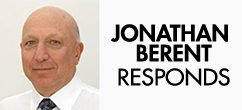 If you listen carefully to the many of our interviews regarding public speaking anxiety you will develop insight regarding the healing process. These individuals:
Learned an adrenaline control methodology.
Learned how they developed a negative association to adrenaline.
Learned to resolve underlying toxic emotions of embarrassment, humiliation, and change.
Learned to bring their anger to a conscious level and channel it into productive energy.
Learned a proactive behavioral strategy.
Learned self -"nurturing".
Learned about, and how to control, the "physiology of performance".
Learned a healthy "time economy".
and more. Your situation is very typical. Anyone with the high motivation and realistic expectations can be "helped".
The following is part of a collection of questions and sharing by our readership community about a wide variety of aspects of social anxiety. Dive in and receive practical insights and advice. If you have a question that is not included you can contact Jonathan at jberent@socialanxiety.com.
Relating to these Area of Concerns