Ask Jonathan
Nervous all the time
Asked By: Anonymous Views: 1,150 times
I have just finished the work makes me nervous book and I can definitely relate. My career is very important to me, but my anxiety is holding me back. When I get nervous, I get a splotchy red rash all over my chest and neck, and sometimes even down my arms. This happens to me almost daily and people often notice. It is very embarrassing. I get very noticeably nervous in situations that shouldn't cause such a reaction because they are really not a big deal. Anyway, I suspect I must have underlying unresolved emotional issues ( like anger) that I need to deal with but I dont know how to bring them to the surface. I don't feel angry, except at myself for letting my anxiety take over. Do you have any tips to get to the root of the issue?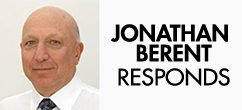 When the process of "nurturing" your "natural child" mind state has been inhibited or stifled, it becomes an investment in anger and rage (at yourself as you do describe). What is important to understand is that the recycled anger is what continues to drive your anxiety problem. In order to get closer to the "root of the problem" you need to identify the time in your life(the issues, events, dynamics, etc) when the "natural child" ran into a roadblock and stopped developing. While you say that "situations shouldn't cause such a reaction" you need to be clear on the content and intensity of your excessive "internal critical script".
The following is part of a collection of questions and sharing by our readership community about a wide variety of aspects of social anxiety. Dive in and receive practical insights and advice. If you have a question that is not included you can contact Jonathan at jberent@socialanxiety.com.
Relating to these Area of Concerns