Ask Jonathan
Problems in Bed
Asked By: Anonymous Views: 692 times
I noticed that I have a problem when it comes to intercourse. I have not got erectile dysfunction (it functions perfectly). The problem is whenever I have foreplay, I get an erection, but when I have to have intercourse my erection goes away. This has happened a couple of times, with different females.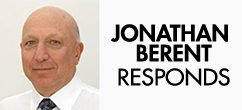 What you are describing is quite common as it applies to male sexual performance anxiety. When you are involved in foreplay you are more relaxed and vaso-dilation (the flow of blood into the penis) is occurring. Upon intercourse, vaso-constriction happens. The flow of blood becomes inhibited and the penis loses its erection. Another way to look at this is that during foreplay you are more in your "natural child" mind state. This means spontaneity, pleasure and "letting go" which is a combination of thinking, emotion, behavior, and physiology. Upon intercourse the excessive "critical script" mind state kicks in. This creates the pressure which causes vaso-constriction. For more information on mind states go to "area of concern" "performance anxiety" at www.socialanxiety.com. Your first step for resolution is to identify the thoughts (bring to a conscious level) in both your natural child and the critical script.
The following is part of a collection of questions and sharing by our readership community about a wide variety of aspects of social anxiety. Dive in and receive practical insights and advice. If you have a question that is not included you can contact Jonathan at jberent@socialanxiety.com.
Relating to these Area of Concerns