Ask Jonathan
Recovery of a person with initiative
Asked By: Anonymous Views: 663 times
Could you please talk about the recovery of a person with initiative and one without?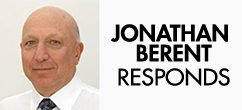 "Initiative" means motivation for healing. It means taking action to solve a problem. For example; researching and implementing treatment. While social anxiety is the classic "disease of resistance", and most sufferers do not seek help, common problems where individuals, with initiative, seek treatment include public speaking anxiety, performance anxiety, and fear of being noticeably nervous as in erythraphobia (blushing phobia). When an individual does not have initiative they are functioning on what I describe as a primitive level (everything being relative). I'm defining "primitive" as spending the least amount of energy possible to sustain baseline functioning. While many individuals without initiative are intellectually intelligent, their emotional intelligence is very much at risk. Common manifestations of social anxiety where a lack of initiative is present include, but are not limited to, selective mutism, school phobia, adults with pervasive social avoidance and over-dependence, and internet-computer game addiction. All children with anxiety disorders do not have initiative. By far and away, most adolescents do not. Over-dependent adults do not. Individuals with initiative are more apt to have a better learning curve in treatment. When a social anxiety sufferer does not have initiative it's a good bet that an "addiction to avoidance" is present. In this case, it is necessary for caregivers to understand their role in the enabling process. Enabling is defined as behavior on the part of caregivers that inhibits the growth and potential of the dependent. Please be very clear. The avoidance-dependence syndrome becomes more ingrained over time. That said; when enablers develop initiative, facilitate treatment, and learn an empowering strategy, healing becomes a real possibility.
The following is part of a collection of questions and sharing by our readership community about a wide variety of aspects of social anxiety. Dive in and receive practical insights and advice. If you have a question that is not included you can contact Jonathan at jberent@socialanxiety.com.
Relating to these Area of Concerns