Ask Jonathan
Revealing the real me
Asked By: Anonymous Views: 729 times
I know tht acceptance is a big part of getting better and I want to get better but I don't know how to accept this part of me and let others know of it either. When and how do I tell others of my social anxiety and do I tell my boss?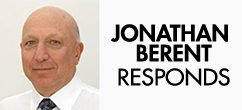 "Revealing the real me" is the perfect answer for resolving blushing anxiety or erythrophobia. For healing to occur, "acceptance" occurs at two levels. First; is accepting the adrenaline as part of the adrenaline control technique. Adrenaline drives the blush. When you can control your fight or flight response you can control your blushing. On a deeper level is self-acceptance, which requires resolving your self-esteem challenge. This is what I refer to as "core work". Every person with a blushing challenge, with whom I have worked successfully, has gotten out of defense and has developed a proactive strategy. If and when you tell your boss and friends is dependent on your confidence with this behavior. You may want to check out "The Magic Trick". As part of the treatment process, when blushers are successful in treatment, at some point enthusiasm develops because they are getting out of their blush-driven prison. When enthusiasm and confidence increases I encourage patients to have a "blushing party". In essence this is a coming out process. Hopefully you have listened to the relevant interviews from our Clinical Interviews page.
The following is part of a collection of questions and sharing by our readership community about a wide variety of aspects of social anxiety. Dive in and receive practical insights and advice. If you have a question that is not included you can contact Jonathan at jberent@socialanxiety.com.
Relating to these Area of Concerns