Ask Jonathan
Selective Mutism
Asked By: Anonymous Views: 1,775 times
I'm fascinated by the idea of selective mutism. I know I suffered from it as a child, and still suffer from it today in the common adult form of not knowing what to say after "hello". That's a great way to describe it! I am so glad to have someone taking the idea of shyness and saying the truth about it…that it is often(perhaps not always) a way of dealing with fear. So often it is seen as a benign state, or something sweet and harmless. I think that IS what the sufferer hopes people will think, because the idea is to disappear, really, right? Because you don't want anyone to know how you really feel and what you really think, because then they will disapprove and you will be out in the cold. It is so hard to go through life without close friendships! I've always been SO jealous of people I see who really seem to develop bonds with other people, even to the point where they can have a fight and then make up. I want that in my life so badly. I think it is the reason I have gotten depressed whenever I do get depressed. Feeling so different and alone, wondering why no-one seems to bond with me and vice versa, always not wanting to test boundaries of friendships in fear of loosing a friend or potential friend(and never getting very far anyways). Huh. I'd like to have a corespodence here with other people who are trying to overcome this kind of situation. Hope to hear from people!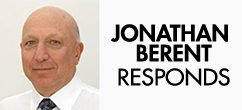 Selective Mutism is an anxiety disorder; specifically a variation of obsessive compulsive disorder. It can be "caused" by processing challenges, sensory overload, or learning challenges. It is perpetuated by "enabling", over-accomodation, or over-pressuring by caregivers.
The following is part of a collection of questions and sharing by our readership community about a wide variety of aspects of social anxiety. Dive in and receive practical insights and advice. If you have a question that is not included you can contact Jonathan at jberent@socialanxiety.com.
Relating to these Area of Concerns