Ask Jonathan
Social Anxiety due to low self-esteem and chronic skin disorder
Asked By: Anonymous Views: 1,830 times
I have been suffering from social anxiety ever since i was diagnosed with Rosacea. I also developed Erythrophobia. I constantly worry and fear that my skin will look red when i talk. I'm obsessed with flawless skin and its robbing me from enjoying all the things in life.  Do you have any books or help geared towards this topic? I am currently reading your book; Work makes me nervous. Some of the materials does help of me, but my main concern is the way i look and my self-esteem is just going down.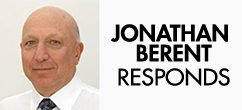 Thank you for sharing. Your challenge is to work through the self -imposed anger and rage toward the physical symptoms that you hate. As you are reading the book you know that it's imperative to understand how you learned the negative emotional association to the symptoms. You also know that you are "projecting" your thoughts onto others. This is an internal dynamic. The basic concept of stress and anxiety management is that you can't control others; you can control your reaction to them. As you make progress with controlling your internal critical script you can control the anger which is the emotional force which drives the physical symptoms. Do you remember the "magic trick" story in the book? Did you listen to the free seminar "Performance Anxiety and Blushing"? Obsessing on the physical symptoms, as you are doing, is a defense mechanism, the purpose of which, is to protect you from underlying unpleasant and disturbing content in your pre-conscious or unconscious mind. For true healing to occur, this content needs to be brought to a conscious level.
The following is part of a collection of questions and sharing by our readership community about a wide variety of aspects of social anxiety. Dive in and receive practical insights and advice. If you have a question that is not included you can contact Jonathan at jberent@socialanxiety.com.
Relating to these Area of Concerns