Ask Jonathan
Social Anxiety DVD
Asked By: Anonymous Views: 1,519 times
I finished reading your book "Work Makes Me Nervous" and just ordered the Social Anxiety: The Untold Story DVD.  Because there is so much information in the book and the suggested time to complete it the first time is 21 days, I have had some trouble knowing which exercises are the most important to focus on.  I have been working with a schema therapist to help me identify and resolve my underlying emotions, however, I feel that I still have a nurturing deficit and obsess over the fact that I have Social Anxiety.  I believe that your system can be beneficial to me if I can just use it properly.  Will the DVD show me step by step how to use your program?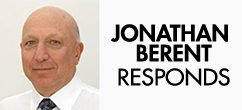 "21 days" is the recommended time for reading the book the first time. Every person has their own unique learning curve. "Nuture" your learning curve by spending as much time as you need with the sections which are most important to you. The key mechanics of treatment are the ability to understand and re-structure "mind states" as in the "before" and "after" ego-graph.The "core" emotional work is to identify, understand, express, and channel your repressed and recycling anger; not all of which is neccessarily at a conscious level. One way to remedy this phenomenon-dynamic is to "nurture" the "natural child". The more that the "natural child" is not developed the more anger will recycle. The process of "nurturing" the "natural child" requires the skills and mind set of negotiating the excessive emotions of humiliation, embarrassment, and shame. The DVD is a documentary-training tool. It covers alot of content. I truly believe it's the most comprehensive and effective tool (other than productive therapy) for social anxiety. It does teach a treatment methodolgy. It certainly reinforces the content in the book, but it may not be the exact and specific "step by step" process you referenced. That's the "job" of the therapist.
The following is part of a collection of questions and sharing by our readership community about a wide variety of aspects of social anxiety. Dive in and receive practical insights and advice. If you have a question that is not included you can contact Jonathan at jberent@socialanxiety.com.
Relating to these Area of Concerns