Ask Jonathan
Unbearable Blushing
Asked By: Anonymous Views: 424 times
I have dealt with a blushing problem for a long time and only now have come to understand even slightly why this happens. It is becoming absolutely unbearable and I do not know how to even begin to handle this problem. It is affecting virtually every aspect of my life and I need to do something about this as soon as possible.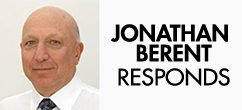 You are on target. The more a person does not care if he/she blushes, the more the symptom will diminish. Search the blog for the "magic trick" story. Usually it takes some emotional and psychological work, but that indeed is the technique. Good luck with it!
The following is part of a collection of questions and sharing by our readership community about a wide variety of aspects of social anxiety. Dive in and receive practical insights and advice. If you have a question that is not included you can contact Jonathan at jberent@socialanxiety.com.
Relating to these Area of Concerns