Ask Jonathan
What do you think about medication for Selective Mutism?
Asked By: Anonymous Views: 1,047 times
My 13 year old daughter has selective mutism and now the therapist suggests medication but I'm not sure how to do. The therapist didn't even know that SM is sometimes "threated" by medicine before I talked about it. It feels like no one around here knows what Sm really is. What do you think about medication for SM?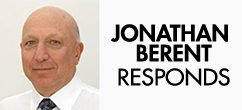 When the right medicine is used at the right time for specific reasons for a specific amount of time as part of an organized treatment methodolgy it can be a very productive tool. When used in a fragmented treatment approach, or when used as a belief that it is a "cure", there is great potential for problems.
The following is part of a collection of questions and sharing by our readership community about a wide variety of aspects of social anxiety. Dive in and receive practical insights and advice. If you have a question that is not included you can contact Jonathan at jberent@socialanxiety.com.
Relating to these Area of Concerns