Ask Jonathan
Where can I find help for my Blushing problem?
Asked By: Anonymous Views: 1,437 times
I was mentally and emotionally abused by my mother who purposely tried to hurt me by humialiating and putting me down in front of others. I started blushing at a young age and it got worse the older I got. It has caused me so much pain and suffering and I got so tired of trying to fight it just to feel beaten down. The weirdest thing is that their are some people I can talk to and dont seem to have a problem but then other times it is so strong that I go into full blown panic attacks and usually always make a fool out of myself. The worst thing is getting caught unawares in a place like a store and I have no way to escape and I just stand their feeling like a freak show. I now seclude myself and avoid social gatherings as much as possible. This makes me depressed as I Love to be around people. I am now 53 and want to know if their is help for me after all of these years?  How and where do I go about finding help? I would greatly appreciate it.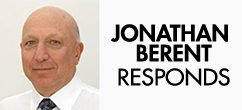 Thank you for sharing. The "root" of your problem is unresolved, repressed, and recycling rage. This "rage" is an extremely deep dynamic. Some of it may be conscious; some of it may not be. The rage is so deep that it actually inhibits the flow of oxygen into your bloodstream. Turned inward; it certinly will manifest itself with a myriad of anxiety and stress symptoms; as well as possible depression or dysthimia. "Is there help". Of course; if you have realistic expectations, are willing to do some hard work, and find the right person to work with.
The following is part of a collection of questions and sharing by our readership community about a wide variety of aspects of social anxiety. Dive in and receive practical insights and advice. If you have a question that is not included you can contact Jonathan at jberent@socialanxiety.com.
Relating to these Area of Concerns